The solutions we offer in the field of Network and Security, in collaboration with both global and local manufacturers, are detailed below. You can contact us at info@netsys.com.tr for the solutions you need.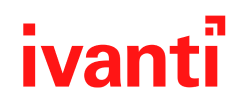 SSL VPN, genel olarak Pulse Connect Secure – Ivanti Connect Secure, kuruluşların ağ kaynaklarının gizliliğini, bütünlüğünü ve kullanılabilirliğini korumalarına yardımcı olurken çalışanların ve yetkili kullanıcıların uzaktan çalışmasına veya harici konumlardan kaynaklara erişmesine olanak tanıyan sağlam ve güvenli bir uzaktan erişim çözümü sunar.
Neden ihtiyaç duyulabilir?
Secure Remote Access: PCS – ICS, kullanıcıların dizüstü bilgisayarlar, akıllı telefonlar veya tabletler gibi çeşitli cihazları kullanarak herhangi bir yerden kuruluşlarının ağına güvenli bir şekilde bağlanmasına olanak tanır.
Enhanced Security: PCS- ICS, VPN bağlantısı üzerinden iletilen verilerin gizliliğini ve bütünlüğünü korumak için çeşitli güvenlik önlemleri kullanır.
Granular Access Control: PCS – ICS, yöneticilerin ağ içindeki belirli kaynaklara kimlerin erişebileceğini belirleyen ilkeleri tanımlamasına ve uygulamasına olanak tanıyan ayrıntılı erişim denetimi mekanizmaları sunar.
Multi-Factor Authentication (MFA): Güvenliği daha da artırmak için PCS, kullanıcıların basit bir kullanıcı adı ve parolanın ötesinde ek kimlik bilgileri sağlamasını gerektiren çok faktörlü kimlik doğrulamayı destekler.
Centralized Management: PCS – ICS, yöneticilerin VPN altyapısını etkin bir şekilde yapılandırmasına ve izlemesine olanak tanıyan merkezi bir yönetim arabirimi sağlar. Bu, kullanıcı hesaplarını yönetmeyi, erişim ilkelerini tanımlamayı, ağ trafiğini izlemeyi aynı zamanda denetim ve uyumluluk amaçları için raporlar oluşturmayı içerir.
Scalability and Flexibility: PCS – ICS, çeşitli BT altyapılarını barındırmak için donanım araçları, sanal araçlar ve bulut tabanlı çözümler dahil olmak üzere esnek devreye alma seçenekleri sunar.
Integration with Existing Infrastructure: PCS – ICS, kimlik doğrulama sunucuları, güvenlik duvarları ve diğer güvenlik araçları dahil olmak üzere çok çeşitli mevcut BT sistemleriyle entegre olur. Bu entegrasyon, kuruluşların güvenlik altyapısındaki mevcut yatırımlarından yararlanmalarına ve VPN çözümünün dağıtımını kolaylaştırmalarına olanak tanır.
NAC, bir kuruluşun ağına bağlanan cihazlar için uç nokta uyumluluğunu ve güvenli ağ erişimini zorlamak için tasarlanmıştır.
Neden ihtiyaç duyulabilir?
Endpoint Compliance = Pulse Policy Secure – Ivanti Policy Secure, ağa bağlanmaya çalışan uç noktalarla kuruluşun güvenlik politikalarına uymasını sağlar. Virüsten koruma yazılımının, işletim sistemi yamalarının, güvenlik duvarı ayarlarının ve diğer güvenlik yapılandırmalarının varlığını ve durumunu doğrulamak için bağlantı öncesi ve bağlantı sonrası kontroller gerçekleştirir. Bu, yetkisiz ve potansiyel olarak savunmasız cihazların ağa erişmesini önlemeye yardımcı olur.

Citrix Virtual Apps and Desktops
Citrix Virtual Apps and Desktops (Application and Desktop Virtualization) is a technology that allows access to virtual operating systems running on central servers from various types of devices, making applications and desktop environments available. This technology enables users to access the operating systems and applications they use in a corporate environment from any location and with any device, ensuring security and the same speed and experience. Users only need to install the Citrix Workspace (Receiver) client application on the devices they will use for access. Since applications and desktop environments are hosted on central servers, users are not tied to specific devices, and in case of issues with their devices, they can continue their work from where they left off using a different device.
DaaS and VDI Solutions for Hybrid Work Environments
As a leading provider of DaaS (Desktop as a Service) and VDI (Virtual Desktop Infrastructure), Citrix offers the capabilities you need to deliver virtual applications and desktops to employees. Through DaaS – Desktop as a Service (Cloud) technologies, organizations reduce downtime, enhance security, and alleviate many of the challenges associated with traditional desktop management.
Today's employees work from different locations rather than local company offices, which is why companies need to rethink and plan how IT services are delivered. Some companies turn to desktop service (DaaS) solutions to improve their physical desktop strategies, while others upgrade their on-premises virtual desktop infrastructure (VDI) and evaluate cloud options. By managing on-premises resources alongside cloud workloads, you can achieve the best of both worlds without losing your existing data center investments. With DaaS (Cloud) technology, data is securely stored in the cloud or in a data center, not on devices. Therefore, end users can work securely from any device, any location, and any network. Additionally, IT, with central management advantages, can easily manage, monitor, and scale environments. Citrix DaaS is an easy-to-manage solution that allows organizations to securely deliver DaaS and VDI applications and desktops to any device, over any network. It supports a mix of cloud deployments, public clouds, private clouds, or on-premises data centers, making it an ideal choice for industries subject to strict regulations like healthcare, government, and finance. Simplified DaaS solutions allow companies that want to fully outsource their infrastructure to easily reduce infrastructure and maintenance overhead with less intervention. All of this translates to more flexibility for IT and a superior experience for your users. Virtualized applications and desktops work like their physical counterparts regardless of the device or connection type thanks to HDX technology. With comprehensive cloud security, you can continuously secure applications and data between users, devices, and networks. The result is improved security, lower costs, and increased efficiency.
Citrix VDI
When you want to keep your workloads within your corporate environment, Citrix Virtual Apps and Desktops are the right choice. Citrix makes it easy for corporate security teams or those who wish to keep data in their own data center for operational reasons. Application and desktop virtualization is done according to your preference and comes with a range of features to increase productivity and enhance security.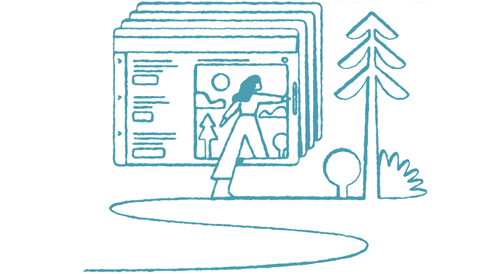 Superior Experience
You can provide an exceptional experience with integrated communication tools, custom engineering applications, or targeted optimizations for critical healthcare workloads, regardless of device or network conditions.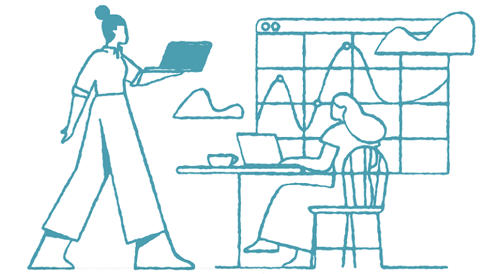 Easier Management
Whether you support 10 users or thousands of users, you can use Citrix Management Tools to troubleshoot issues, control costs, and monitor the health of your environment.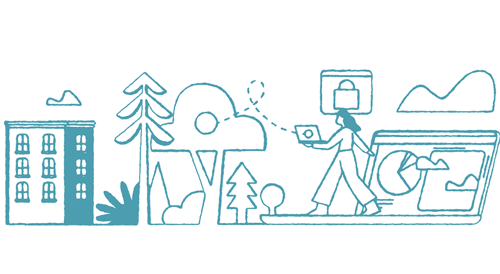 More Secure Access
Comprehensive security policies, application protections, and authentication mechanisms can keep cybercriminals away from data stored in applications.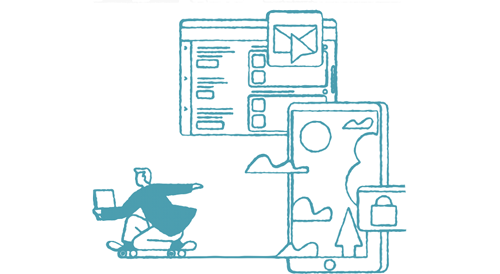 Better BYOD
You can provide a locally operating universal client for all desktops, laptops, tablets, and smartphones without requiring extra IT work.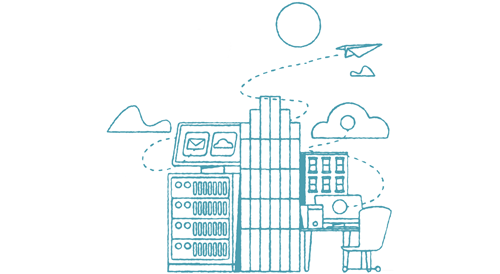 Long-Term Support
With Long-Term-Service-Release (LTSR) versions, you can receive continued fixes and predictable service support for up to 10 years.

Discover the Security of Passwordless Life!
Eliminating passwords has been a long-standing goal. The development and widespread use of technologies such as smartphones, fingerprint and palm readers, image and voice recognition devices, and more have been a significant step towards achieving this goal.
Established in 2013, the FIDO Alliance (Fast Identity Online) has developed new authentication standards to reduce the world's excessive reliance on passwords. The widespread adoption of standards such as UAF, U2F, and FIDO2 (WebAuthn) has brought about passwordless authentication systems that enhance security and user experience (UX) for organizations. This, in turn, enables faster and more secure access to critical systems and data.
Eliminate Passwords.
According to Gartner, by 2023, 30% of organizations will use at least one type of passwordless authentication and eliminate static passwords. This represents a significant increase from today's 5%.
No secrets to forget.
No writing down passwords, no OTPs.
No phishing, no sniffing.
No password reset costs.
Passwordless FIDO2 WebAuthn:
AuthTake offers FIDO support using the Public-Key Cryptography (PKC) infrastructure, a secure passwordless user authentication service.
In the FIDO workflow, the login request is initiated by the user's device (such as a smartphone, FIDO-supported physical token, etc.). The device forwards the login request to the AuthTake server. In response, the server creates a challenge message and sends it to the device. It then signs the message using the secret key it holds and sends it back to the server. The server verifies the signed message's authenticity with the public key it possesses, thus confirming the login.
In all these authentication processes, FIDO requests biometric authentication based on the user's mobile device's capabilities.
Why AuthTake?
Passwords have become a major actor in security breaches, unauthorized access, and compromised user accounts in organizations. Managing passwords and eliminating their problems leads to operations that require high costs.
AuthTake eliminates passwords, enabling organizations to increase their security levels and reduce password management costs with rapid and secure "Passwordless User Authentication" technology through Public-Key Cryptography (PKC) and FIDO infrastructure.
Advantages of AuthTake:
Provides hybrid operation with On-Prem and Cloud Active Directory support.
Offers a good user experience with fast login and easy integration. (Average login time is 3 seconds.)
Allows offline use, making it possible to log in using a PIN even in offline situations where the system is not connected.
Supports mobile FIDO2 and hardware tokens from FIDO2-supporting hardware token manufacturers such as Yubikey and Feitean.
Users can remotely lock their data, regardless of their location.
Provides unit-based deployment and access group determination with rule-based operations.
By initiating user authentication from mobile devices, it prevents attacks such as PUSH and MITM.
The single sign-on feature enables users to log in to corporate and cloud applications with a single identity and password.
By eliminating passwords, it prevents issues like forgetting, noting down, and sharing passwords.
How to Use AuthTake:
Login with Notification
The user ensures that a notification is sent to their device by only entering their username for system access. By approving the notification received through the mobile application, they grant access and log in.
Login with QR Code
To log in, the user scans the QR code on the login screen of the system they want to access using the AuthTake application on their mobile device. They perform the required biometric verification or enter a PIN.
Remote Login/Logout with Remote Control
Users can remotely log in and lock their session on the workstation they paired with their mobile device using the AuthTake application on their mobile device.
Offline Login
When there is no internet access on the computer or mobile device, users can perform user authentication by creating a PIN and logging in using the Off-line Login option in the AuthTake application.
With AuthTake, transition to fully passwordless user authentication using FIDO2, WebAuthn, and Public-Key Cryptography technologies, and eliminate shared secrets like passwords, OTPs, SMS codes, and more that are targeted by identity thieves.
PASSWORDLESS SINGLE SIGN-ON (SSO)
Faster and more secure access to all your enterprise applications with passwordless single sign-on.
Discover the Security of Passwordless Life!
Passwordless Single Sign-On (Passwordless SSO)
AuthTake allows fast and secure access to your corporate applications and cloud applications like Salesforce, Amazon, Office 365, Dropbox, DocuSign, etc., with support for SAML and OAuth protocols. This is made possible through the AuthTake Portal, which offers passwordless single sign-on support.
Users access many applications throughout the day, both locally and in the cloud. Having to perform user authentication repeatedly for each application not only results in time wasted but also makes the process cumbersome. AuthTake SSO eliminates the use of passwords for your users, enabling them to experience secure and quick access to your applications, whether they are in the cloud or on-premises. It not only saves your users time but also boosts their productivity by allowing access to multiple business applications with a single sign-on.
Application Catalog
AuthTake SSO comes with pre-installed web applications and continues to add new applications every day. Simply determine which applications you need from the catalog.
You can also add your corporate applications to the catalog within minutes using the SAML and OAuth protocols.
The Primary Actor of Security Risk: Passwords
The Role of Passwords in Our Lives
Passwords have been the primary actors in providing security in various fields from the past until the present. However, due to various attacks exposing the vulnerabilities of passwords and their susceptibility to easy guessing, they have led to a series of measures. Organizations first imposed complex password requirements and later increased the frequency of password changes to ensure the correct and secure access of customers and employees. These security enhancements have led to password-related issues, such as users forgetting their passwords, writing them down, and causing extra burdens on the Help Desk, ultimately increasing operational costs.
"61% of data breaches are due to weak or stolen passwords."
Research has found that four out of five people reuse the same password across different accounts. This means that if one account is compromised, other accounts are at risk as well.
According to the Varonis 2019 Global Data Risk Report, 38% of users have passwords that never expire, indicating a 10% increase from the previous year. The same report revealed that 58% of companies observed inconsistent permissions for users.
Users, due to the difficulties of use, are now inclined to ease traditional identity verification methods and bend security policies. This has led to a 98% increase in Account Takeover (ATO) attacks.
Taking into account the solution costs related to passwords for Security Operations Teams (SOTs) and Help Desks established to prevent these attacks, the financial losses incurred by passwords in organizations have reached significant levels. In addition, the damage to reputation, which cannot be compensated for financially, has emerged as a significant loss.
Research has shown that APT groups mainly target governments and global companies.
Top 10 Targets of APT Groups in 2020
Governments
Banks
Financial Institutions
Politicians
Telecommunication Companies
Educational Institutions
Defense Industry
Energy Systems/Companies
Law Enforcement
Information Technology Companies
Multi-Factor Authentication and OTP
The ever-increasing need for security has led to the addition of secondary, tertiary, and more factors to passwords, increasing security measures. However, over time, these additional security measures also began to present risks:
"Message interception of SMS/Email, determining future OTPs based on a certain number of obtained OTPs, and more."
Two-factor authentication (2FA) and multi-factor authentication (MFA) became widely used in our lives, especially through financial institutions and public agencies. However, over time, all these security measures need to be applied alongside a password.
"A cyberattack occurs every 39 seconds."
Data Breach Statistics
The financial losses resulting from data breaches secured by passwords are increasing at an alarming rate. In 2019, cybercrimes cost businesses more than 2 trillion dollars. In 2021, this figure reached 6 trillion dollars.
In the first six months of 2019, data breaches exposed 4.1 billion records (Forbes), and as of 2019, cyberattacks are considered one of the top five risks to global stability (World Economic Forum).
In 2019, First American Financial Corp. exposed 885 million records online, including bank transactions, social security numbers, and more (Gizmodo).
In 2019, financial and payment companies showed the largest drop in stock performance after a breach. Values decreased an average of 7.27% following a breach (Comparitech).
In 2019, the average employee had access to 17 million files and 1.21 million folders. (Varonis)
The average cost per record lost or stolen in a data breach is $150 (IBM).

This is end-to-end network security policy management for corporate firewalls. It's a process that makes business operations more efficient, ranging from analysis to automation.
Today's IT environments are more complex compared to the past, and there are some differences that make policy management more challenging.
Multiple Segments: Every new project or application introduces new network segments, which often result in the use of additional security firewalls.
Multi-Vendor Usage: Many companies commonly use at least two different vendors in their infrastructure.
Least Privilege Principle: Network access from two different IP addresses in different segments is provided on a need-to-know basis, with permissive rules being removed.
Cloud Usage: Hybrid cloud is frequently the preferred path to cloud adoption, often requiring the use of cloud security firewalls.
Situations like these lead to complex environments that require more rules to manage and more firewall demands to meet.
Network security policy management has become challenging in terms of policy change requests and policy tightening.
Opinnate is a system that makes network security policy management easy. Opinnate simplifies policy management by offering analysis, optimization, auditing, reporting, and automation features. It saves your time and effort while enhancing your organization's security posture.
Opinnate provides a seamless approach to network security policy management, allowing you to focus on your core business objectives.
Provides a single console to view all firewall policies.
Automated policy tightening on firewalls reduces effort.
Enhances corporate security policy analysis and control mechanism for policy changes.
Enables zero-touch policy change automation.
Maintains compliance with regulations for the best industry practices for firewalls.
Detailed Features:


Opinnate NSPM provides a comprehensive range of features, including analysis, optimization, auditing, reporting, and automation, designed to enhance your organization's overall security posture. By using our solution, you can save time and effort in managing your network security policies.
ZERO-TOUCH AUTOMATION:
Policy changes can be easily managed in real-life usage scenarios, no matter how complex or numerous the requests may be.
TO MANAGE ALLOWING RULES:
This mechanism is specific to Opinnate and is designed to collect only filtered syslog data for system performance and disk usage.
USER-BASED RULE CREATION:
Write your policies based on users rather than IP-based rules.
BEST PRACTICE-BASED RISK ASSESSMENT:
Always perform a risk assessment of your firewalls, identify shortcomings, and understand what measures you need to take.
END-DATE RULE MANAGEMENT:
Notify the owner before the rule expires to prevent any misunderstandings or interruptions.
MAKE YOUR APPLICATIONS MORE VISIBLE:
Group your policies for your applications so you can see the overall application map on the firewalls and streamline the policy change process.
EASILY COPY RULES FOR SERVERS:
Effortlessly clone policies for an existing server to a new server, even if it's on a different IP subnet.
BE READY FOR ANY AUDIT:
Be prepared for any audit with predefined checklists and pass audits quickly.
Opinnate offers an innovative automation technology that brings a holistic approach to policy management. Designed by security experts with decades of execution and field experience, the Opinnate platform not only handles security policy management, policy analysis, policy optimization, and policy change processes under the same roof but also manages approval processes to provide an end-to-end customer experience. Opinnate stands out by eliminating dependencies on external tools and costly previous efforts.

Cast DDoS is automatically conducted by your DDoS test platform. In the basic usage of the web portal, you can easily select the attack type, the number of bots to be used, the attack duration, and schedule the attack. The platform simulates real DDoS attacks against organizations through actual attack parameters.
This allows organizations to test the limits and effectiveness of their DDoS prevention systems before facing a real DDoS attack. By using our platform, you can receive detailed reports, stop an attack in case of an emergency, get real-time assistance if needed, be informed before an attack, navigate during an attack, store your attack for later use, and stay informed about new attack types, all of which can be easily utilized.
Every infrastructure has its vulnerabilities:
DDoS testing subjects a web property or infrastructure to a realistic number of actual DDoS attacks to prove that your DDoS defenses can mitigate them as you expect.
DDoS testing is the only way to continuously test your website or infrastructure against an ever-evolving internet threat landscape. This is done by pushing the envelope of what you think your internet assets and properties need to be able to withstand with little to no impact on the performance of your network or website. Given that sophisticated attacks can render a website or an entire network infrastructure unusable, it is easier to test this than to assume that hackers won't just throw traffic at a website and hope to cause issues, but rather they explore your system and setup to find vulnerabilities.
At CastDDoS, we understand what a sophisticated attack entails and thoroughly test everything in our anti-DDoS environment. We stock our attack database with the latest attacks, including volumetric and some highly complex ones.
A wide variety of attacks in stock, each with multiple attack combination options; bandwidth, timing, and geographic location – dynamic selection of the number of bots.
The platform can be used to stress-test any portion of a website or network component.
Access when you want, select or schedule an attack, stay informed before, during, and after; if you need an engineer to help you perform tests or a combination of both.
Record previous tests and use the platform to test at any time, especially crucial after a website code change or network modification.
Scale, Intensity, and Geographic Region
All attacks have parameters that allow you to throttle up or down at your own pace and store a specific custom test attack for later use.
View how your IP or website responds to a specific attack in real-time. Some attacks may force you to respond with up to 20 times more bandwidth, leading to DDoS against your upstream provider.
Use our global performance monitoring service to view multiple metrics; some attacks can have a significant impact on your website's performance. This is also used for legitimate stress testing.
Emergency stopping capability in critical situations.
All attack test results can be viewed in real-time and are archived for download or viewing at any time through our customer portal.
Including VOIP attacks and VPN connection performance attacks.
To enhance your corporate network security and stay prepared against DDoS attacks, explore the services of Cast DDoS under the NETSYS guarantee.
Catch the Future with NETSYS.
Contact us to benefit from our network services.